Users of the ERIC database at http://ericae.net May 9-11, 2000
(margin of error < 4%; 31% response rate)
For three days in May, we launched a survey the first time an individual searched the ERIC database at ERICAE.NET. A total of 3,474 unduplicated surveys were launched and 1,098 (31%) users submitted useable responses. If this were a random sample, the margin of error would be less than 4%.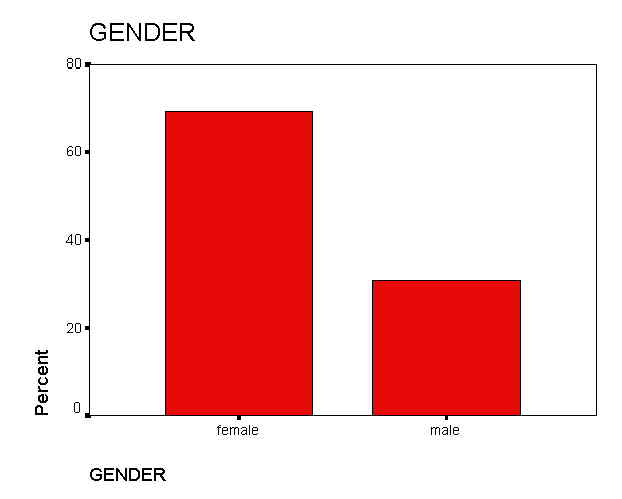 GENDER


Frequency
Percent
Valid Percent
Valid
female
639
58.1
69.2
male
285
25.9
30.8
Total
924
84.0
100.0
Missing


2
.2


0
174
15.8


Total
176
16.0


Total
1100
100.0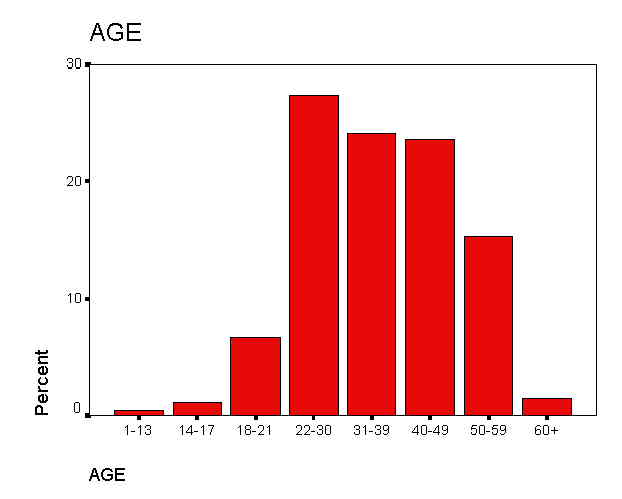 AGE


Frequency
Percent
Valid Percent
Cumulative Percent
Valid
1-13
4
.4
.4
.4
14-17
12
1.1
1.2
1.6
18-21
68
6.2
6.7
8.3
22-30
276
25.1
27.3
35.6
31-39
243
22.1
24.1
59.7
40-49
238
21.6
23.6
83.3
50-59
154
14.0
15.2
98.5
60+
15
1.4
1.5
100.0
Total
1010
91.8
100.0


Missing
2
.2
0
88
8.0
Total
90
8.2
Total
1100
100.0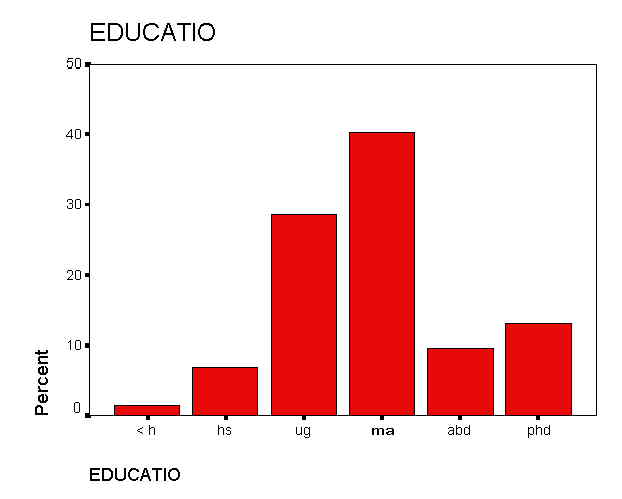 EDUCATIO


Frequency
Percent
Valid Percent
Cumulative Percent
Valid
< h
15
1.4
1.5
1.5
hs
71
6.5
6.9
8.4
ug
294
26.7
28.6
37.0
ma
413
37.5
40.2
77.2
abd
99
9.0
9.6
86.8
phd
135
12.3
13.1
100.0
Total
1027
93.4
100.0


Missing


2
.2




0
71
6.5




Total
73
6.6




Total
1100
100.0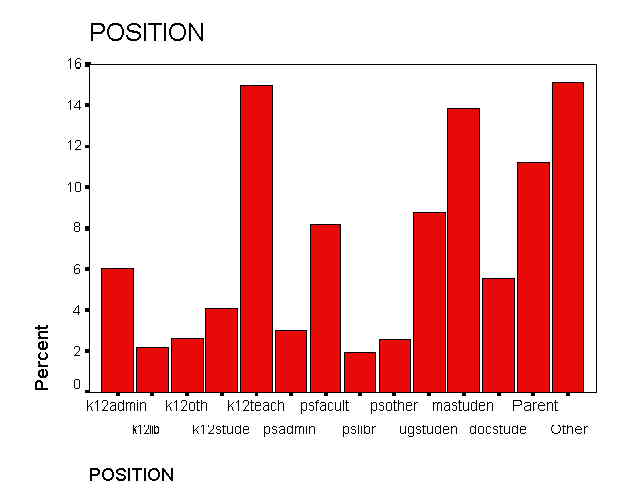 POSITION


Frequency
Percent
Valid Percent
Valid
k12
admin
62
5.6
6.0
librian
22
2.0
2.1
other
27
2.5
2.6
teacher
154
14.0
15.0
post-sec
admin
31
2.8
3.0
faculty
84
7.6
8.2
librian
20
1.8
1.9
other
26
2.4
2.5
K12 student
42
3.8
4.1
ug student
90
8.2
8.8
ma student
142
12.9
13.8
doc student
57
5.2
5.6
Parent
115
10.5
11.2
Other
155
14.1
15.1
Total
1027
93.4

100.0

Missing


2
.2


0
71
6.5


Total
73
6.6


Total
1100
100.0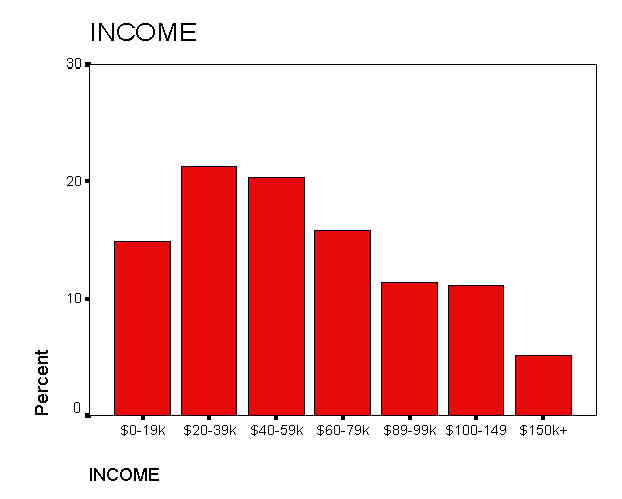 INCOME


Frequency
Percent
Valid Percent
Cumulative Percent
Valid
$0-19k
140
12.7
14.9
14.9
$20-39k
200
18.2
21.3
36.2
$40-59k
191
17.4
20.3
56.5
$60-79k
148
13.5
15.8
72.3
$89-99k
107
9.7
11.4
83.7
$100-149
104
9.5
11.1
94.8
$150k+
49
4.5
5.2
100.0
Total
939
85.4
100.0
26.0
Missing
2
.2
0
159
14.5
Total
161
14.6
Total
1100
100.0
Sitemap 1 - Sitemap 2 - Sitemap 3 - Sitemap 4 - Sitemape 5 - Sitemap 6